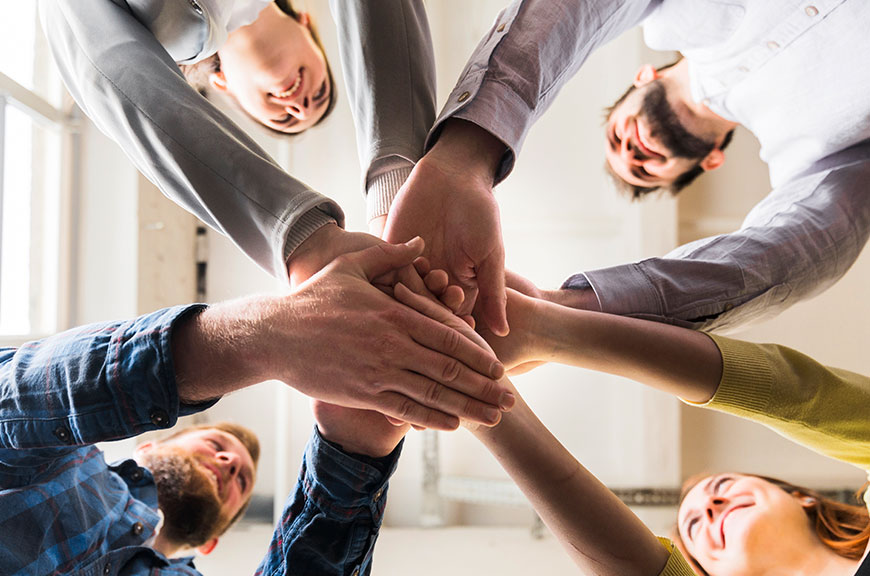 Business Advisory Services Dubai
RNI Consulting, an accounting firm in Dubai, understands that the current business environment presents a steady stream of both challenges and opportunities. To reach their potential, business organizations must continuously improve their performance and sustain that improvement. To help meet this challenge, RNI Consulting group has assembled a team of highly-skilled professionals that help our clients anticipate and ease the challenges brought about by change and growth.
Business Advisory and Strategy Consulting
Our business advisory and strategy consulting services enable us to get to know you better so we can offer the best possible advice, recommend steps to improve business efficiency, attend key business meetings where desirable and enable you to take advantage of opportunities as they arise. Whether you are a start-up or an established SME, your business plan is the foundation to your business. At RNI Consulting we can help you put your business plan together, help with the numbers, advice on the correct information to include and ensure the information is presented accurately.
Business Valuation Services
A business valuation is a general process of determining the economic value of a whole business or company unit. Business valuation services can be used to determine the fair value of a business for a variety of reasons, including sale value, establishing partner ownership, taxation, and even divorce proceedings. RNI helps you evaluate your business, carry out any due diligence, explore the tax and company structure options, assist with legal matters, and guide you through any issues internally that may need resolving.
We obtain a thorough understanding of all the aspects of the operations of our clients and have detailed discussion with the target company to obtain an in-depth understanding about the business. We adjust the scope of our business valuations to meet the individual requirements of our clients and the objectives of the engagement.
Due diligence is the investigation or exercise of care that a reasonable business or person is normally expected to take before entering into an agreement or contract with another party or an act with a certain standard of care. Our team of competent analysts ensure you do not have to worry about risking your money when you plan to acquire a business.
Economic Substance Regulations (ESR) Compliance
The UAE Economic Substance Regulations (ESR) are applicable to all companies registered in the Mainland or Free Zones or Financial Free Zones in UAE which are licensed to perform activities as mentioned below:
Banking Business
Insurance Business
Investment Fund management Business
Lease – Finance Business
Headquarters Business
Shipping Business
Holding Company Business
Intellectual property Business ("IP")
Distribution and Service Centre Business
We can help companies gauge whether they are eligible for the guidelines and if so, help them meet the predetermined guidelines with ease. Our experts also help companies maintain accurate records and file all required compliance documents.
Anti-Money Laundering Services
Financial institutions and other sectors like brokers and real estate agents, dealers of precious metals and gemstones are facing immense pressure to abide by AML requirements. We provide the following services related to Anti-Money Laundering(AML) and combating the Financing of Terrorism(CFT):
AML Policy and Procedures
Risk Assessment and Risk Profiling
Current AML Policy review
AML/ KYC/ CFT Health Check
Due diligence Frameworks and process implementations
Other Compliance Assistance
Businesses can identify suspicious activity linked to illegal crimes, such as money laundering and terrorism funding, with the aid of anti-money laundering (AML) compliance services.
Our experts have the experience required to ensure that you meet all the required compliances. Furthermore, our team can also guide you on all matters to do with maintaining and implementing an anti-money laundering system to ensure that your company remains safe from such frauds and crimes.
RNI also provides timely and efficient service, ensuring that all your AML systems work efficiently and that all suspicious activity reports are sent to the required authorities on time.
Service Charge Budget Review by RERA
The service charge budget review is mandatory for every owners association operating under the regulations of RERA. The Real Estate Regulatory Authority or RERA was formed to help the real estate sector to bring in more transparency. Every builder and developer must enroll with the RERA to be part of the real estate sector. The service charge budget review is submitted to an auditor first and only with their approval it is send to RERA.
In accordance with RERA requirements for audit companies in the UAE, our professionals at RNI supports service charge budget review assignments. We can communicate directly with the association managers on your behalf, verify the documents, and create budget review reports for your final review, saving you time and money.
Ultimate Beneficial Owner (UBO) Compliance
Cabinet Resolution No. (58) of 2020 regulating Beneficial Owner Procedures (the "Resolution") came into effect on 28 August 2020 and replaced Cabinet Resolution No. 34 of 2020 issued earlier this year. The Resolution introduces new requirements for entities to disclose its beneficial owners. The main purpose is to enhance transparency of entities registered in the UAE, as well as to develop effective and sustainable executive and regulatory mechanisms and procedures in respect of beneficial owner data.
The Resolution requires entities licensed in the UAE (unless exemptions apply) to prepare and file a Ultimate Beneficial Owner ("UBO") register, Nominee Director register (if applicable) and a Partners or Shareholders register, with the relevant authority within sixty (60) days from the date the Resolution came into effect, being 27 October 2020, or by the date the entity is established.
RNI realizes the complex challenges of compliance with UAE Ultimate Beneficial Ownership Regulations while doing business. We provide range smart solutions for compliance with UAE Ultimate Beneficial Ownership Regulations.
We are Always Ready to Assist Our Clients
developing financial processes and procedures